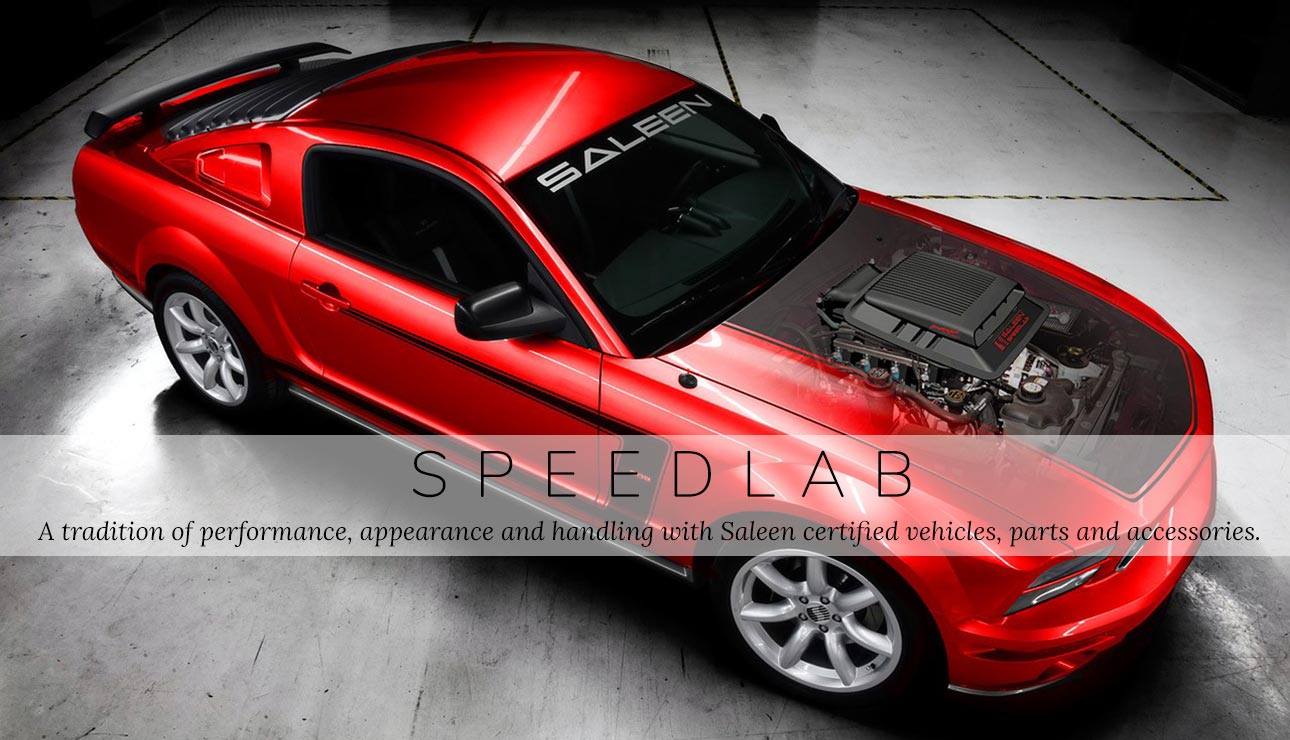 Today, owners of 1984 to present Mustangs, late-model Challengers and Camaros, and car enthusiasts worldwide can tap into Saleen's racing heritage and long-standing commitment to innovation, performance, handling and design.

TOTAL PERFORMANCE
Each of Saleen's certified parts and accessories are designed and engineered to enhance the driving and installation experience. From Saleen's easy to follow instructions to the certified tech line; Saleen is there for you.
SUPERCHARGED INNOVATION
Saleen's patented supercharger was designed to take each customer's Mustang, F-150, or Challenger to the next level of performance and styling. With industry-topping innovation, compact packaging and benchmark horsepower gains; no other supercharger comes close.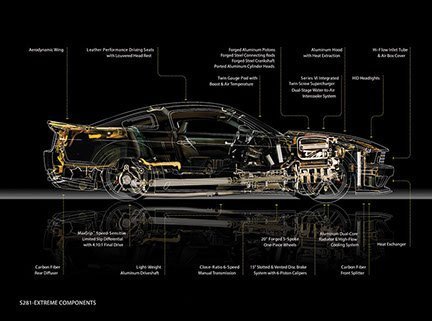 AERODYNAMIC BEAUTY
Saleen's aero packages are designed as much for aerodynamics as they are for beauty and longevity. Each Thermoplastic Olefin (TPO) component has high impact resistance, UV stability and long-term durability in both hot and cold weather. Each component's ultra smooth surface assists in paint preparation and quality finish. Saleen aero kits are sold individually or as complete body solutions.
BRIGHT IDEAS
Saleen's High Intensity Discharge (HID) headlights for Mustangs incorporate a single bi-functional Xenon/HID lamp which results in 40% more light for both low and high beams with 20% less energy – while lasting 10 times longer than conventional halogen light bulbs.
COMPLETE SOLUTIONS
Saleen's complete line of performance parts and gear provide the ultimate in speed, performance, design and value.
OUR LIFESTYLE
Saleen's new line of private label apparel, accessories and aftermarket parts are available online at saleen.com. Each piece of apparel embodies all of the heritage, racing and attitude that Saleen was founded on.