Eight races at four of the most iconic tracks in North America.
The Saleen Cup is the first ever professional "arrive and drive" event, with all 20 cars track-ready and maintained by Saleen. This series offers prospective race-caliber drivers and enthusiasts a turnkey, once-in-a-lifetime racing opportunity where all cars are equal—allowing the best driver to showcase his/her skills.
The Saleen Cup Series takes place during  second half of the Blancpain GT World Challenge America:
Portland International Raceway (Ore.) – July 12-14, 2019
Watkins Glen (NY) – August 30 – Sept.1, 2019
Road America (Wis.)– Sept. 20-22, 2019
Las Vegas Motor Speedway (NV) – Oct 18-20, 2019
The Saleen Cup Series includes two 50-minute races at each of the four weekend events, with two drivers permitted behind the wheel of each of the 20 allocated cars. The Series will include two separate categories: Young Drivers (up to 28 years old), and Pro-Am Drivers (29 and older). At the conclusion of the eight-race series, the top driver from each category will secure a PAID seat in Saleen's GT4 entry for the entire 2020 season!
The cost for the Saleen Cup Series is $42,000 per weekend ($168,000 per season).
Since the Saleen 1 Cup Series features two-racer teams, the cost to participate can be split between two drivers – making it  a per driver cost of only $21,000 for a two man team. This is a far more accessible driving experience than other Cup racing events!
Don't delay and fill out the entry form today for more information.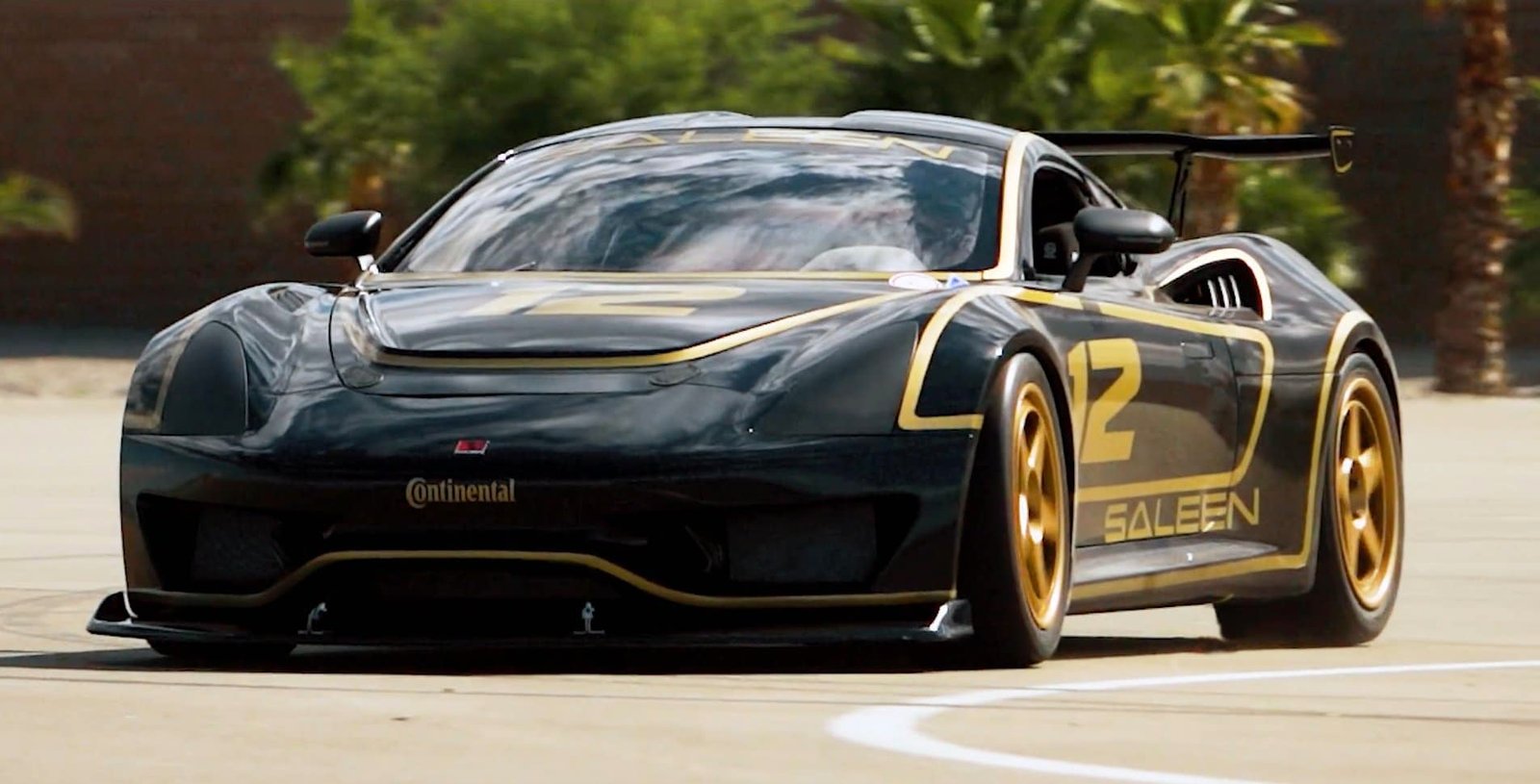 SALEEN 1 CUP CAR
Technical Specifications
Advanced lightweight aluminum/4130 chromoly chassis
Composite bodywork (carbon fiber)
Saleen 4-cylinder in-line, 2.2-liter turbo engine, 450 HP
6 speeds sequential transmission with paddle-shifter
Adjustable racing suspension
Racing brakes : Front 15", 6 pistons;  Rear 14", 4 pistons
Continental racing tires
Competition aero package designed by CFD and wind tunnel tests
Choice of iconic graphics
All FIA Standards safety equipment