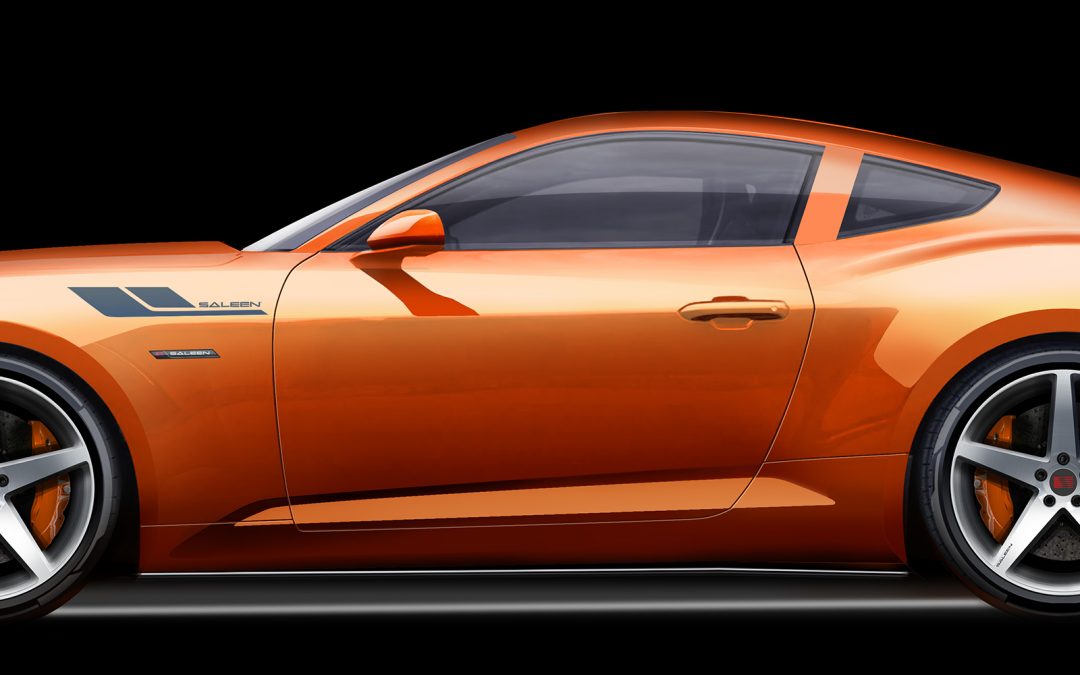 Sneak Peek at Saleen's 2024 302!
In Honor of April 17

th

, the Bday of the Ford Mustang
Saleen Automotive, the Southern California vehicle manufacturer founded in 1983 by legendary racing driver and vehicle builder, Steve Saleen, gives the public a glimpse of its upcoming 2024 302 (design render). As Saleen Automotive celebrates its 40th year of business, it's also celebrating the 59th birthday (April 17, 1964) of America's favorite pony car; the Ford Mustang.
"We participated in the Mustang Stampede last fall and drove from the LeMay Museum (Tacoma, WA) to Detroit to commemorate the unveiling of the new Mustang," said Saleen. "We were all excited for the debut, and when Ford unveiled it, we liked what we saw! We immediately started the design process back at our Southern California headquarters."
Based off the S650 Mustang details, Saleen plans to offer three models; a White Label with a minimum of 500hp, Yellow Label with a minimum of 750hp, and a top of the line Black Label that will exceed 800hp. In addition to increased performance, all Saleens will get the latest Racecraft® suspension, improved aerodynamics and braking, along with upgraded, custom interior. The Saleen designed tonneau cover with dual hoop, carbon fibre, style bar that debuted on the SA-40 model, will also be available for upcoming convertible models.
ABOUT SALEEN AUTOMOTIVE
Saleen is dedicated to transforming the transportation experience. For 40 years, the California-based automotive manufacturer has redefined driving through highperforming vehicles that combine championship-winning racing pedigree with innovative technology and distinctive styling.
From the first Saleen Mustang in 1984 to the legendary S7 in 2000, company founder Steve Saleen has continually moved the bar for vehicle design and performance engineering on the street and racetrack. In addition to its distinctive Saleen
Signature and Saleen Original vehicle lines, Saleen offers a wide variety of technical parts, lifestyle accessories and apparel for those with a passion for performance. Learn more at saleen.com
MEDIA CONTACT
Greg Stacy – Saleen (gregS@saleen.com)