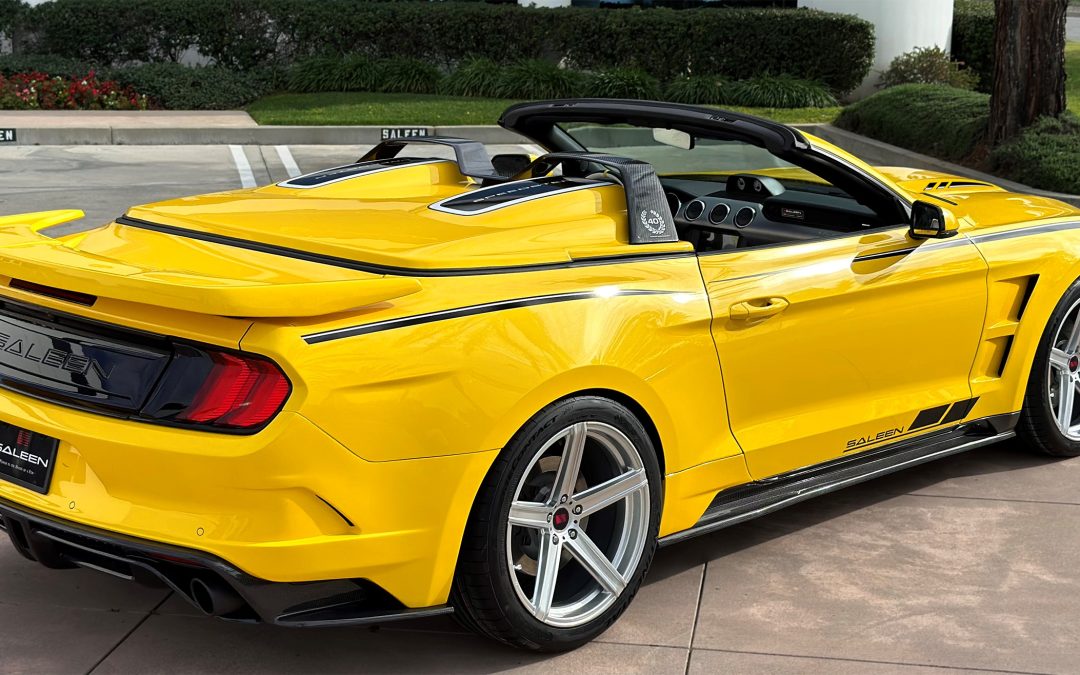 Saleen Unveils its SA-40 Edition at Ponies In The Smokies 2023
Celebrating 40 Years of Business!
Saleen Automotive, the Southern California vehicle manufacturer founded by legendary racing driver and vehicle builder, Steve Saleen, debuted its SA-40 model at the 2023 "Ponies In the Smokies" show in Sevierville, TN, March 20-25th.
Founded in 1983, Saleen Automotive celebrates its 40th year with its SA-40 Speedster (Saleen 40th Anniversary model). Limited to only 10 units, the SA-40 is the pinnacle of design for this generation of Saleen 302s based off the S550 platform.
"Coincidentally, Saleen's 40th anniversary also corresponds with the last year of the S550 Mustang platform. We really wanted to make the SA-40 special, and I think we have by creating the best looking and highest performing Saleen Mustang to date," said Steve Saleen. "In conjunction with Cruise for a Cause and its contribution toward cancer research, this special SA-40 sweepstake car will certainly help get the word out to the community."
Traditionally, Saleen Anniversary models are finished in yellow, black or white. Not since the SA-15 in 1998 has Saleen produced a yellow SA model, but now you can add the 2023 SA-40 to the yellow camp. Finished in Speedlab Yellow (Saleen proprietary color), with black and white accents, the SA-40 features a newly Saleen designed tonneau cover with dual hoop, carbon fibre, style bar. The SA-40 Speedster is based off the Saleen 302 Black Label convertible with 800 horsepower. All SA-40s are outfitted with special wheels, Racecraft suspension, Saleen brakes, and a 40th anniversary interior package. MSRP starts at $142,000 
MEDIA CONTACT
Greg Stacy – Saleen (GStacy@Saleen.com)
Greg Emmerson – ID Agency (greg@theidagency.com)
Download this press release here