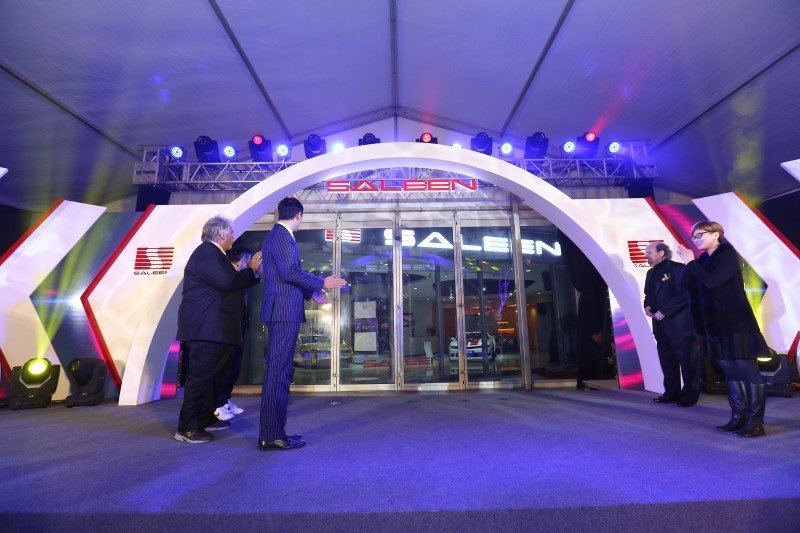 Saleen Automotive Inc. (OTCQB: SLNN) Corona, CA – (January 25, 2016)
The Saleen brand opened its first international showroom in Shanghai, China. The elegant showroom is located in the upscale Jing An District in Shanghai and will not only assist in broadening the Saleen experience but also furthering the brand.
The opening of the Shanghai Showroom is the recent result of an agreement formed between Saleen and Saleen Motors International ("SMI"), an affiliate of GreenTech Automotive and licensee of the Saleen Brand in Asia.
The store will have Saleen vehicles, parts, and accessories on the showroom floor, which will allow potential buyers to see, touch, and buy Saleen. "This is an exciting opportunity for the Saleen brand," remarked Steve Saleen, "we have fans all over the world, but this will give us a whole new customer base and the opportunity to expand the Saleen experience." Mr. Charles Wang, Chairman and CEO of GTA, stated that "Saleen has been the icon of American high performance cars. Its advanced powertrain technologies and aerodynamics will surely bring an exciting alternative choice for Chinese high performance car enthusiasts. The rapid expansion of Saleen's customer base in China has not only made the legendary Saleen cars available to the vast Chinese market, but also increased manufacturing jobs in our production facility in Tunica, Mississippi. What a great win-win for both countries."
For more information regarding this matter, Saleen can be reached at pr@saleen.com. For investor questions, please email ir@saleen.com.
###